Gifts are not only a token of appreciation but also given to express love to that person. So when love is in the air, why worry about money? We Stopped Worrying About Buying These Expensive Gifts When We Knew It Was A Good Investment.
Here are the best and most expensive gifts for men which are a good investment!
Ferrari 458 Italia
The super car looks impressive from any angle as it has a design that has never been seen before on a Ferrari model. The high performance sports car comes complete with a new engine, improved aerodynamics, upgraded handling, and improved instrumentation and ergonomics inside the cabin.
Stuart Hughes MacBook Air Supreme Ice Edition
This luxury modelled platinum shelled technological device is staggeringly expensive laptop, ideal enough to jazz up any workspace. If your man fits anywhere in the categories of tech wizard billionaire to nerd genius, it is a double delight. This powerful and stylish laptop has many innovative features and is the most promising pick.
Zafirro Razor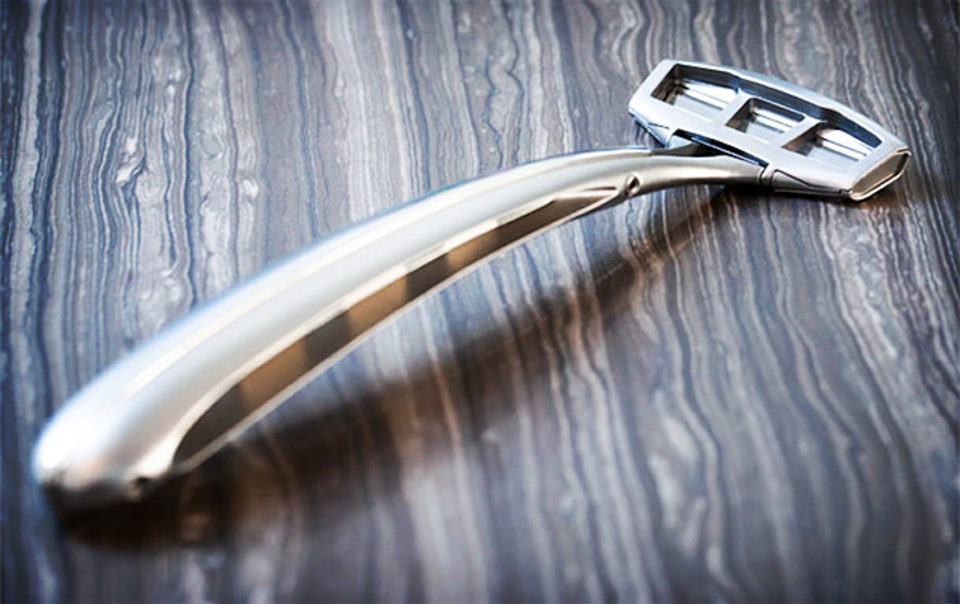 His shaving gets a new makeover. And that's possible when you have the most expensive Razor in the world. Zafirro razor has artificial sapphire and promotes the luxury quotient. Impress your man with this exquisite piece. After all a man sans stubble is worth millions.
Louis Vuitton Tambour Spin Time Regatta White Gold Mens Watch
Louis Vuitton has its own name in the most desired international brands. This watch measures 45.5 mm in diameter. The man who wears this will be highly desired and recognized among the royal and elegant.
Ducati Diavel Carbon Motorcycle

Men and bikes. We can't really shake off that obsession for the ones with a fad for some Motorcycle diaries. The coveted Ducati Diavel motorcycle is the one among the top picks for men who are bike lovers.  This work of art will make your man go vroom with elegance and style.
Cartier Love Bracelet
Cartier is the premier brand in the sphere of jewellery and other accessories. It has arrays of items that caters to the rich and elite. Love Bracelet is the diamond studded love band made to seal love with luxury.
Goldsmith Jack Row Pen
This beautifully designed rich looking pen is all a writer guy needs. And what's more? It is studded with diamonds and white gold.
Fonderie 47 Cufflinks
The Fonderie cufflinks will make your man stand out in the crowd. This gift will earn extra brownie points in the boardroom meetings and presentations for its exquisiteness and rich look.  The unique part is that it is made from the AK-47 rifles retrieved from Africa.
Abyss AB – 1266
Few men are all for music. And they can be gifted with the world class earphones, an extra delight not only to ears but also to the heart. The highly durable range from Abyss with a super sleek look give both comfort and joy at the same time.
Bang & Olufsen Wireless Home Speaker
Is he one of those people who enjoys throwing parties? Then he's going to need this powerful home speaker that will definitely spice up that party with its amazing sound. Not only this speaker has a great quality, but it will also look stylish in the living room.
Luwak Star Gourmet Coffee
On our list of expensive birthday gifts for men is the Gourmet Coffee, made from all hand-picked and manually sorted beans that bring coffee-time to whole new level. This makes it a perfect gift for coffee lovers, because of its perfect taste that makes every morning special and beautiful.
Patek Philippe watch
Are you ready to buy him a gift that will make his head spin? With its beautiful and elegant design, this watch is on top of expensive gifts for his birthday. Also, it comes in a very stylish box, where the watch will be safe and sound. There is no doubt that this gift will make his birthday special.
Leica Camera
This year you want to make holidays memorable for him? Then we have a perfect expensive Christmas gift for him that will make every second count. With this high-quality Camera, the two of you standing in the front of wonderful Christmas Tree will be the best picture ever.
Ravenscroft Crystal Beveled Blade Decanter
Finding expensive gifts for boyfriend have never been more interesting! This attention-grabbing Decanter is definitely a perfect way to show him how much you love him. The Decanter is a perfect combination of functionality and sophistication that will certainly add a lovely touch to his living room. It comes in a wonderful box and the second he opens it he will fall in love with this present.
Inflatable Bubble Tent
Why not forget everything else and just go on camping with your special man? It will certainly spice up your relationship and you will be ready for new moments. This amazing gift is among the best expensive gifts for a husband for a reason- it's perfect for those lazy summer days when you want to relax with him and simply do what feels good. It's time the two of you enjoy the morning coffee while looking wonderful scenery before you.
Backyard Theatre System
Having a great time with your friends and family is something that we all want but due to our busy lives, we don't get a lot of chance. So, here we a gift just perfect for those reunions that guarantees entertainment. It's time for outdoor movies and lots of laughs that will result in stronger relationships.
Kustom Air Brushing Fiber Optic Helmet
If your special one is into collecting super cool helmets, here we have a perfect one that will be such a refreshing addition to his collection. Because of its special features such as three lasers and six fiber optic dreadlocks, this one will be his favorite helmet.
Russell Hobbs Glass Toaster
Does your husband enjoy in making you breakfast? Then we have a perfect gift that will make him even more eager to show you love. Thanks to its practicality and very modern design that makes every kitchen looks so vivid, it isn't surprising why this Glass Toaster can be found on our awesome-expensive-gifts-for-men list.
Marantz Turntable With Cartridge
Your dad's birthday is getting closer and you're looking for expensive gifts for dad? No need to worry because you can opt for this stunning Turntable that will take his breath away. It's time for him to bring old memories to life and enjoy his favorite music with you.